Cardiac PET Myocardial Perfusion Imaging (MPI) is a Medicare approved first line test for non-invasive cardiology evaluation that is projected to grow over 60% in the next 5 years.1
Cardiac PET is rapidly being adopted and it's not a matter of if cardiac PET is coming, it is a matter of when. It is a powerful, non-invasive imaging tool available now that can assess myocardial blood flow (MBF) of the entire coronary circulation and has been demonstrated to be useful in the assessment of microvascular and triple vessel disease. Microvascular disease is known to be highly prevalent in women, as well as patients with cardiometabolic risk factors.2
| Cardiac Imaging Outpatient Services | 5 Year National Growth Estimate |
| --- | --- |
| Cardiac CT | 12% |
| Cardiac MRI | 17.6% |
| Myocardial PET | 64.9% |
| Electrocardiogram | 7.9 % |
| Transthoracic ECHO | 16.4% |
| Stress Test | 4.5% |
Advisory Board 2019
Take a virtual tour of an IONETIX facility
We provide health systems, hospitals, cardiology, and radiology/nuclear medicine practice groups the opportunity to utilize the most advanced FDA-approved MPI tracer for their Cardiac PET program.
Cardiac PET – ASNC/SNMMI Position Statement1
According to the American Society of Nuclear Cardiology and Society of Nuclear Medicine and Molecular Imaging joint position statement regarding clinical indications for MPI, Cardiac PET is the first line preferred test for patients with known or suspected coronary artery disease (CAD) and are unable to exercise. There are no clinical scenarios where PET should not be considered a preferred test for these patients.
Cardiac PET MPI is the recommended test for patients who meet appropriate use criteria2 and;
Prior stress imaging studies considers equivocal or inconclusive
Body habitus that may affect image quality (obesity, large breasts, or implants etc.)
High risk patients: diabetes, chronic kidney disease, multi-vessel or left main disease
Young patients with known CAD in whom repeat testing will be required over their lifetime
Patients in whom myocardial blood flow quantitation is required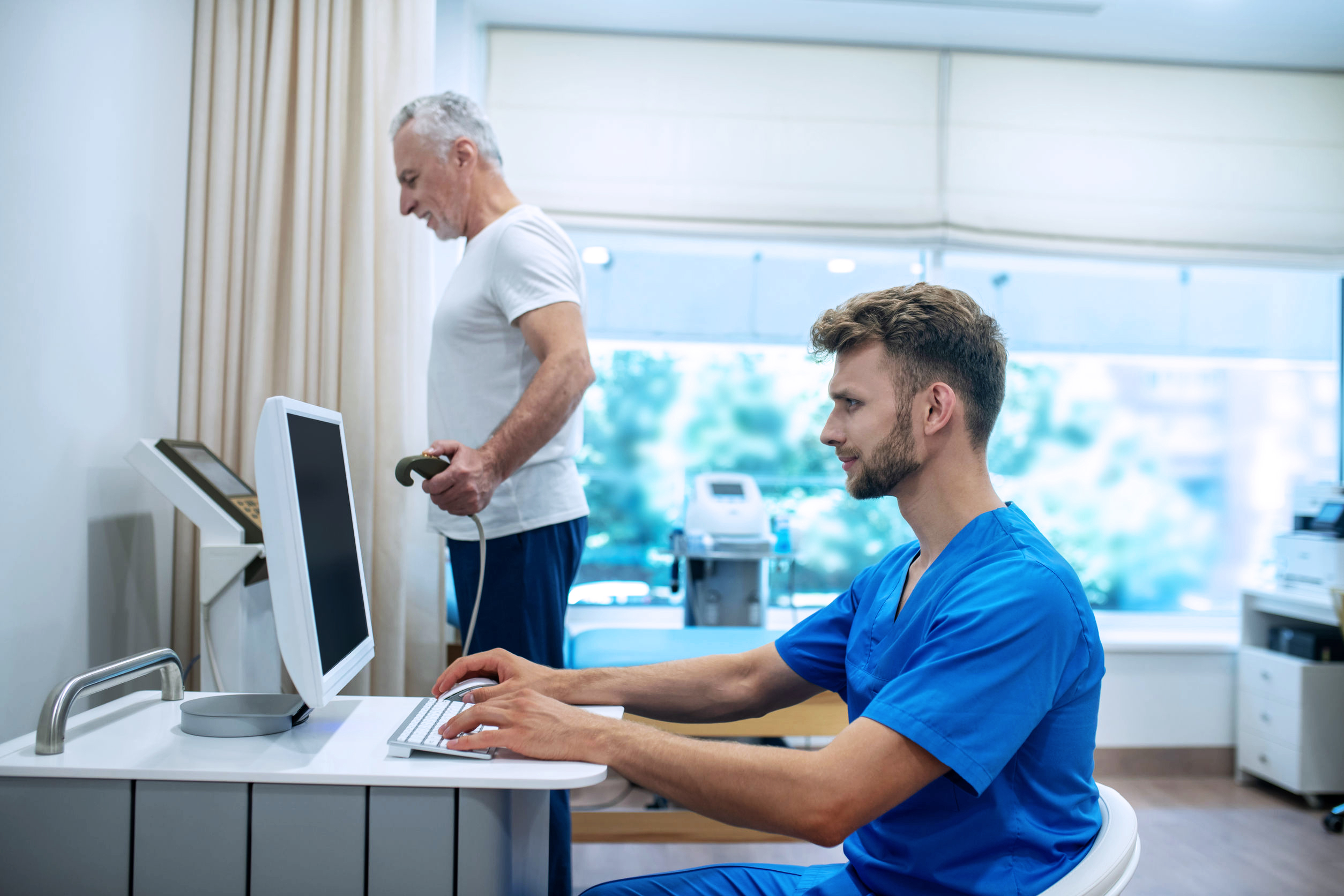 Are you looking to expand your Cardiac practice?
Cardiac PET Consultative Services
IONETIX provides a wide variety of consulting services on an as-needed basis for Cardiac PET Imaging Programs in both the private practice and hospital setting. Our expert staff has extensive experience in implementing a true turnkey plan for launching a successful Cardiac PET program.
ION-12SC CYCLOTRON SYSTEM
Compact Cyclotron Technology
The backbone of the IONETIX N-13 Ammonia solution is a superconducting compact cyclotron. Featuring a patent-protected design based on superconducting magnets, the ION-12SC compact cyclotron has a substantially smaller footprint than traditional cyclotrons making installation on or near medical campuses more attainable than ever before. The compact cyclotron ensures a consistent and reliable radiopharmaceutical at the point-of-care and provides you with complete control of patient testing schedules.